DO YOU KNOW WHAT THESE CHART PATTERNS ALL HAVE IN COMMON?
THEY WERE ALL PATTERNS IN SOME OF THE BIGGEST MARKET MOVES!
WILL YOU RECOGNIZE THE NEXT PATTERN? IF SO, WILL YOU KNOW HOW TO TRADE IT?

CHART PATTERNS ANALYSIS (click below)
CHART PATTERNS EXAMPLES (click below)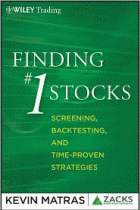 Get exclusive access to Zacks' market-beating secrets, tips, techniques and strategies in one convenient place.

In Finding #1 Stocks: Screening, Backtesting, and Time-Proven Strategies, Zacks' master strategist Kevin Matras reveals our best secrets-- including many that have never been shared before!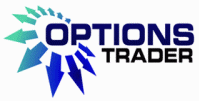 ---
The information contained here was gathered from sources deemed reliable, however, no claim is made as to its accuracy or content. This does not contain specific recommendations to buy or sell at particular prices or times, nor should any of the examples presented be deemed as such. There is a risk of loss in trading futures and futures options and you should carefully consider your financial position before making any trades.
Stock, futures and options trading carries significant risk and you can lose some, all or even more than your investment.
---
chartpatterns.com is a site by Kevin Matras
For more information on chart patterns, technical analysis,
or any of the products or services found on this site,
e-mail: KMatras@aol.com
Thank you!
© Copyright 1996 - 2011 chartpatterns.com All Rights Reserved
Get the book
Finding
#1 Stocks